Student Health Alliance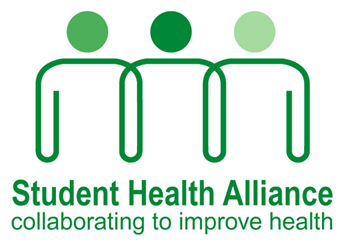 History
The Student Health Alliance was established on Saturday, November 9, 2002, in Philadelphia, Pennsylvania during the First National Leadership Conference for Students in Healthcare. Specifically, representatives from 12 national student organizations signed a memorandum of understanding to formalize into the Student Health Alliance, which established the following consensus:
All organizations will jointly organize and assemble an annual national meeting, the National Student Leadership Conference, to share ideas and information in order to work collaboratively on projects focused on preventing disease, promoting health and eliminating health disparities.
All organizations will form an alliance in order to foster and promote collaborative work focused on prevention and the Nation's Health Objectives, Healthy People 2010.
All organizations will urge their respective membership and chapters to participate in the collaborative projects developed as a result of the alliance.
All organizations will exchange relevant printed resources and other information on a regular basis for the cross-education of their members and constituencies, and the interdisciplinary encouragement of novel ideas and approaches to preventing disease and promoting health.
Website comments or suggestions? the webmaster.
Last Update 10/10/2006 15:03:43 -0400 (EDT)