National Mentoring Program (NMP)
The National Mentoring Program in Public Health (NMP) is a project of the APHA Student Assembly (APHA-SA), which is in official relations with the American Public Health Association (APHA). Mentoring is a personalized approach to learning based on a personal and professional relationship between a learner (mentee) and a teacher (mentor).
The goals of this program are to:
improve the relevance of the academic training that public health students receive;
increase the professional success and productivity of public health students and professionals; and
help strengthen the field of public health through the retention and growth of strong and committed members.
Registration is open year round. NMP matches mentors and mentees continuously throughout the year, according to the following criteria:
general area of interest
specific area of interest
three rank-ordered mentoring objectives
vision of an ideal match
Matched participants will be notified as soon as an appropriate match is made and will be invited to participate in the program for one calendar year.
Please note that potential matches may be made between mentors and mentees who do not live in the same part of the country! Most successful mentoring relationships in this program have been conducted primarily through e-mail and phone. The NMP will provide participants with a Mentoring Handbook that provides suggestions on how to develop and maintain a meaningful mentoring relationship with their match, but the primary focus of NMP is to facilitate an introduction between a mentee and mentor. We hold a Mentoring Forum at the APHA Annual Meeting each year in effort to facilitate a meeting between mentors and mentees who are able to attend the meeting. NMP will be able to answer questions and provide general support to participants throughout their year of participation; however, ideal candidates for this program are individuals who are pro-active and committed to maintaining a long distance mentoring relationship.
Participants are invited and encouraged to attend the NMP session that is held every year at the APHA Annual Meeting. Details will be posted on the web site before the meeting.
Registration
The mentor/mentee matching system is open for online registration.
When prompted for your login ID/Username, enter your personal APHA Member ID number. When prompted for your password, enter the first initial of your first name combined with your last name (all lowercase).
Animated Web Buttons
If you would like to advertise for the National Mentoring Program on your website with any of these animated buttons, please copy and paste the following to your source code.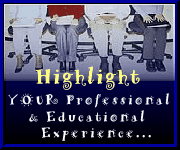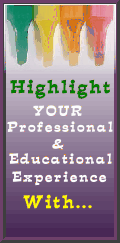 If you have any questions or would like further information, please the National Mentoring Program Co-Chairs.
Website comments or suggestions? the webmaster.
Last Update 10/29/2006 21:31:23 -0500 (EST)